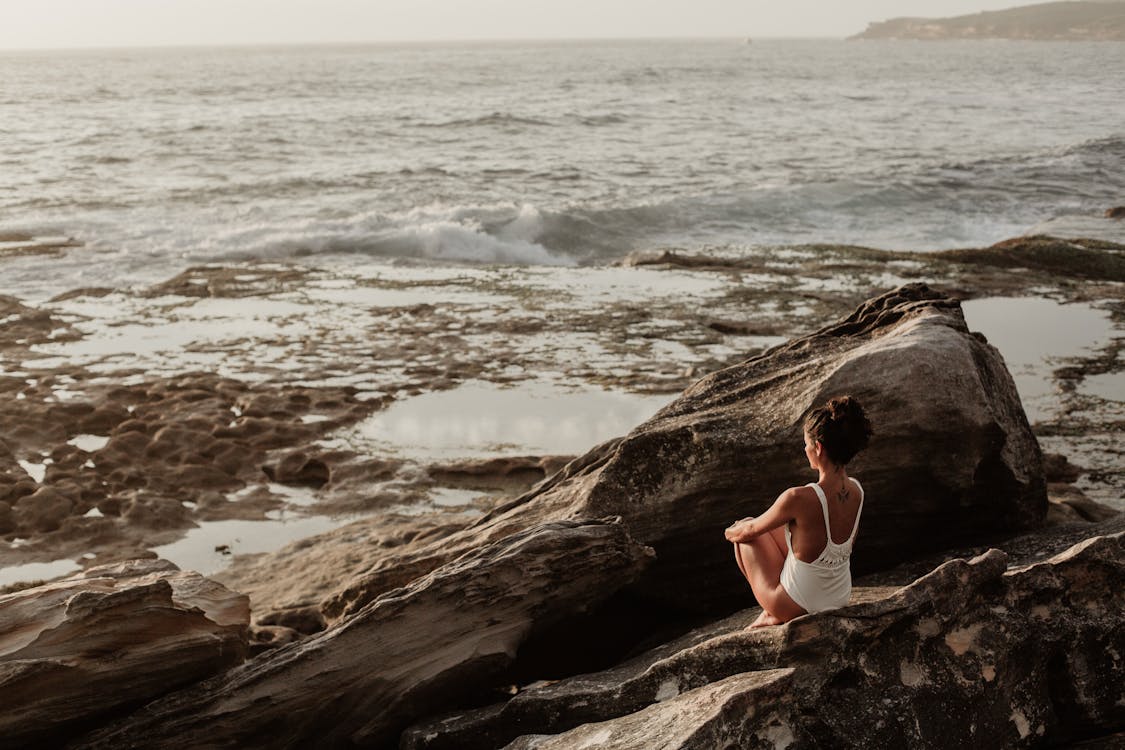 Many pagans and witches are also political activists. Pagan values — such as respect for the planet and for non-human forms of life, belief in equality regardless of race or gender, and personal autonomy — often lead people to social or political action. However, as far as I know, there is only one pagan religion that has actually made this social activism one of its core tenets: Reclaiming. Reclaiming combines neopaganism with anarchist principles and social activism.
This post is not meant to be a complete introduction to Reclaiming. Instead, my goal here is to give you a taste of what Reclaiming practitioners believe and do, so you can decide for yourself if further research would be worth your time. In that spirit, I provide book recommendations at the end of this post.
History and Background
Given Reclaiming's reputation as a social justice-oriented faith, it's not surprising that it grew out of activist efforts. Reclaiming began with well-known pagan authors Starhawk and Diane Baker, who began teaching classes on modern witchcraft in California in the 1980s. Members of these classes began protesting and doing other activist work together, and this pagan activist group eventually grew into the Reclaiming Collective.
Out of the founders of Reclaiming, Starhawk has probably had the biggest influence on the tradition. Starhawk was initiated into the Feri tradition by its founder Victor Anderson, but had also been trained in Wicca and worked with figures such as Zsuzsanna Budapest (founder of Dianic Wicca). These Feri and Wiccan influences are clear in Starhawk's books, such as The Spiral Dance, and have also helped shape the Reclaiming tradition.
Like Feri, Reclaiming is an ecstatic tradition that emphasizes the interconnected divinity of all things. Like Eclectic Wicca, Reclaiming is a non-initiatory religion (meaning anyone can join, regardless of training or experience level) with lots of room to customize and personalize your individual practice.
However, to say that Starhawk is the head of the Reclaiming tradition, or even to credit her as its sole founder, would be incorrect. As Reclaiming has grown and spread, it has become increasingly decentralized. Decisions are made by consensus (meaning the group must reach a unanimous decision) in small, individual communities, which author Irisanya Moon calls "cells." Each cell has its own unique beliefs, practices, and requirements for members, stemming from Reclaiming's core values (see below). Some of these cells may stick very closely to the kind of paganism Starhawk describes in her books, while others may look very, very different.
As with any other religion, there are times where a governing body is needed to make widespread changes to the system, such as changing core doctrine. When these situations do arise, each individual cell chooses a representative, who in turn serves as a voice for that cell in a gathering with other representatives from other cells. BIRCH (the Broad Intra-Reclaiming Council of Hubs) is an example of this.
At BIRCH meetings, representatives make decisions via consensus, the same way decisions are made in individual cells. While this means changes may take months or even years to be proposed, discussed, modified, and finally passed, it also means that everyone within the tradition is part of the decision-making process.
Core Beliefs and Values
Like Wicca, Reclaiming has very little dogma. Unlike Wicca, the Reclaiming Collective has a public statement of values that clearly and concisely lays out the essentials of what they believe and do. This document, which is called the Principles of Unity, is not very long, so I'm going to lay it out in its entirety here.
This is the most recent version of the Principles of Unity, taken from the Reclaiming Collective website in February 2021:
"The values of the Reclaiming tradition stem from our understanding that the earth is alive and all of life is sacred and interconnected. We see the Goddess as immanent in the earth's cycles of birth, growth, death, decay and regeneration. Our practice arises from a deep, spiritual commitment to the earth, to healing and to the linking of magic with political action.
Each of us embodies the divine. Our ultimate spiritual authority is within, and we need no other person to interpret the sacred to us. We foster the questioning attitude, and honor intellectual, spiritual and creative freedom.
We are an evolving, dynamic tradition and proudly call ourselves Witches. Our diverse practices and experiences of the divine weave a tapestry of many different threads. We include those who honor Mysterious Ones, Goddesses, and Gods of myriad expressions, genders, and states of being, remembering that mystery goes beyond form. Our community rituals are participatory and ecstatic, celebrating the cycles of the seasons and our lives, and raising energy for personal, collective and earth healing.
We know that everyone can do the life-changing, world-renewing work of magic, the art of changing consciousness at will. We strive to teach and practice in ways that foster personal and collective empowerment, to model shared power and to open leadership roles to all. We make decisions by consensus, and balance individual autonomy with social responsibility.
Our tradition honors the wild, and calls for service to the earth and the community. We work in diverse ways, including nonviolent direct action, for all forms of justice: environmental, social, political, racial, gender and economic. We are an anti-racist tradition that strives to uplift and center BIPOC voices (Black, Indigenous, People of Color). Our feminism includes a radical analysis of power, seeing all systems of oppression as interrelated, rooted in structures of domination and control.
We welcome all genders, all gender histories, all races, all ages and sexual orientations and all those differences of life situation, background, and ability that increase our diversity. We strive to make our public rituals and events accessible and safe. We try to balance the need to be justly compensated for our labor with our commitment to make our work available to people of all economic levels.
All living beings are worthy of respect. All are supported by the sacred elements of air, fire, water and earth. We work to create and sustain communities and cultures that embody our values, that can help to heal the wounds of the earth and her peoples, and that can sustain us and nurture future generations."
The Principles of Unity were originally written in 1997, to create a sense of cohesion as the Reclaiming Collective grew and diversified. However, the Principles have not remained constant since the 1990s. They have been rewritten multiple times as the Reclaiming tradition has grown and the needs of its members have changed. Like everything else within the tradition, the Principles of Unity are not beyond scrutiny, critical analysis, and reform.
For example, in 2020 the wording of the Principles of Unity was changed to affirm diverse forms of social justice work — including but not limited to non-violent action — and to express a more firm anti-racist attitude that seeks to uplift BIPOC. This was a major change, as the previous version of the document explicitly called for non-violence and included a paraphrased version of the Rede (often called the Wiccan Rede), "Harm none, and do what you will." This change was made via consensus by BIRCH, after a series of discussions about the meaning of non-violence and the need to make space for other types of activism.
Aside from the Principles of Unity, there are no hard and fast rules for Reclaiming belief. As Irisanya Moon says in her book on the tradition, "There is no typical Reclaiming Witch."
Important Deities and Spirits
Just as with belief and values, views on deity within Reclaiming are extremely diverse. A member of this tradition might be a monist, a polytheist, a pantheist, an agnostic, or even a nontheist. (Note that nontheism is different from atheism — while atheism typically includes a rejection of religion, nontheism allows for meaningful religious experience without belief in a higher power.)
The Principles of Unity state that the Goddess is immanent in the earth's cycles. For some, this means that the earth is a manifestation of the Great Goddess, the source of all life. For others, the Goddess is seen as a symbol that represents the interconnected nature of all life, rather than being literally understood as a personified deity. And, of course, there are many, many people whose views fall somewhere in between.
In her book The Spiral Dance, Starhawk points out that the deities we worship function as metaphors, allowing us to connect with that which cannot be comprehended in its entirety. "The symbols and attributes associated with the Goddess… engage us emotionally," she says. "We know the Goddess is not the moon — but we still thrill to its light glinting through the branches. We know the Goddess is not a woman, but we respond with love as if She were, and so connect emotionally with all the abstract qualities behind the symbol."
Here's another quote from The Spiral Dance that sums up this view of deity: "I have spoken of the Goddess as a psychological symbol and also as manifest reality. She is both. She exists, and we create Her."
In that book, Starhawk proposes a perspective on deity that combines Wiccan and Feri theology. Starhawk's Goddess encompasses both the Star Goddess worshiped in Feri — God Herself, the divine source of all things — and the Wiccan Goddess — Earth Mother and Queen of the Moon. This Goddess's consort, known as the God, is similar to the Wiccan God, but includes aspects of Feri deities like the Blue God.
For some, this model of deity is the basis of their practice, while others prefer to use other means to connect with That-Which-Cannot-Be-Known. Someone may consider themselves a part of Reclaiming and be a devotee of Aphrodite, or Thor, or Osiris, or any of countless other personified deities.
Reclaiming Practice
As I said earlier, Reclaiming began with classes in magic theory, and teaching and learning are still important parts of the tradition. The basic, entry-level course that most members of the tradition take is called Elements of Magic. In this class, students explore the five elements — air, fire, water, earth, and spirit — and how these elements relate to different aspects of Reclaiming practice. Though most members of the tradition will take the Elements of Magic class, this is not a requirement.
After completing Elements of Magic, Reclaiming pagans may or may not choose to take other classes, including but not limited to: the Iron Pentacle (mastering the five points of Sex, Pride, Self, Power, and Passion and bringing them into balance), Pearl Pentacle (mastering the points of Love, Law, Knowledge, Liberation/Power, and Wisdom and embodying these qualities in relationships with others), Rites of Passage (a class that focuses on initiation and rewriting your own narrative), and Communities (a class that teaches the skills necessary to work in a community, such as conflict resolution and ritual planning).
If you've read my post on the Feri tradition, you probably recognize the Iron and Pearl Pentacles. This is another example of how Feri has influenced Reclaiming.
Another place where the teaching/learning element of Reclaiming shows up is in Witchcamp. Witchcamp is an intensive spiritual retreat, typically held over a period of several days in a natural setting away from cities. (However, in light of the COVID-19 pandemic, some covens are now offering virtual Witchcamps). Because each Witchcamp is run by a different coven, with different teachers, there is a lot of variation in what they teach and what kind of work campers do.
Each individual camp has a main theme — some camps keep the same theme every time, while others choose a new theme each year. Some camps are adults-only, while others are family-oriented and welcome parents with children. Typically, campers will have several classes to choose from in the mornings and afternoons, with group rituals in the evenings.
Speaking of ritual, this brings us to another important part of Reclaiming practice: ecstatic ritual. The goal of most Reclaiming rituals is to connect with the divine by achieving a state of ecstasy.
Irisanya Moon says that Reclaiming rituals often use what she calls the "EIEIO" framework: Ecstatic (involving an altered state of consciousness — the transcendent ecstasy of touching the divine), Improvisational (though there may be a basic ritual outline, there is an openness to acting in the spirit of the moment), Ensemble (rituals are held in groups, often with rotating roles), Inspired (taking inspiration from mythology, personal experience, or current events), and Organic (developing naturally, even if that means going off-script). This framework is similar to the rituals Starhawk describes in her writing.
There are no officially recognized holidays in Reclaiming, but many members of the tradition celebrate the Wheel of the Year, similar to Wiccans. The most famous example of this is the annual Spiral Dance ritual held each Samhain in California, with smaller versions observed by covens around the world.
Further Reading
If you are interested in Reclaiming, I recommend starting with the book Reclaiming Witchcraft by Irisanya Moon. This is an excellent, short introduction to the tradition. After that, it's probably worth checking out some of Starhawk's work — I recommend starting with The Spiral Dance.
At this point, if you still feel like this is the right path for you, the next step I would recommend is to take the Elements of Magic class. If you live in a big city, it may be offered in-person near you — if not, look around online and see if you can find a virtual version. Accessibility is huge to Reclaiming pagans, and many teachers offer scholarships and price their classes on a sliding scale, so you should be able to find a class no matter what your budget is.
If you can't find an Elements of Magic class, there is a book called Elements of Magic: Reclaiming Earth, Air, Fire, Water & Spirit, edited by Jane Meredith and Gede Parma, which provides lessons and activities from experienced teachers of the class. Teaching yourself is always going to be more difficult than learning from someone else, but it's better than nothing!
Resources:
The Spiral Dance by Starhawk
Reclaiming Witchcraft by Irisanya Moon
The Reclaiming Collective website, reclaimingcollective.wordpress.com
cutewitch772 on YouTube (a member of the tradition who has several very informative videos on Reclaiming, told from an insider perspective)