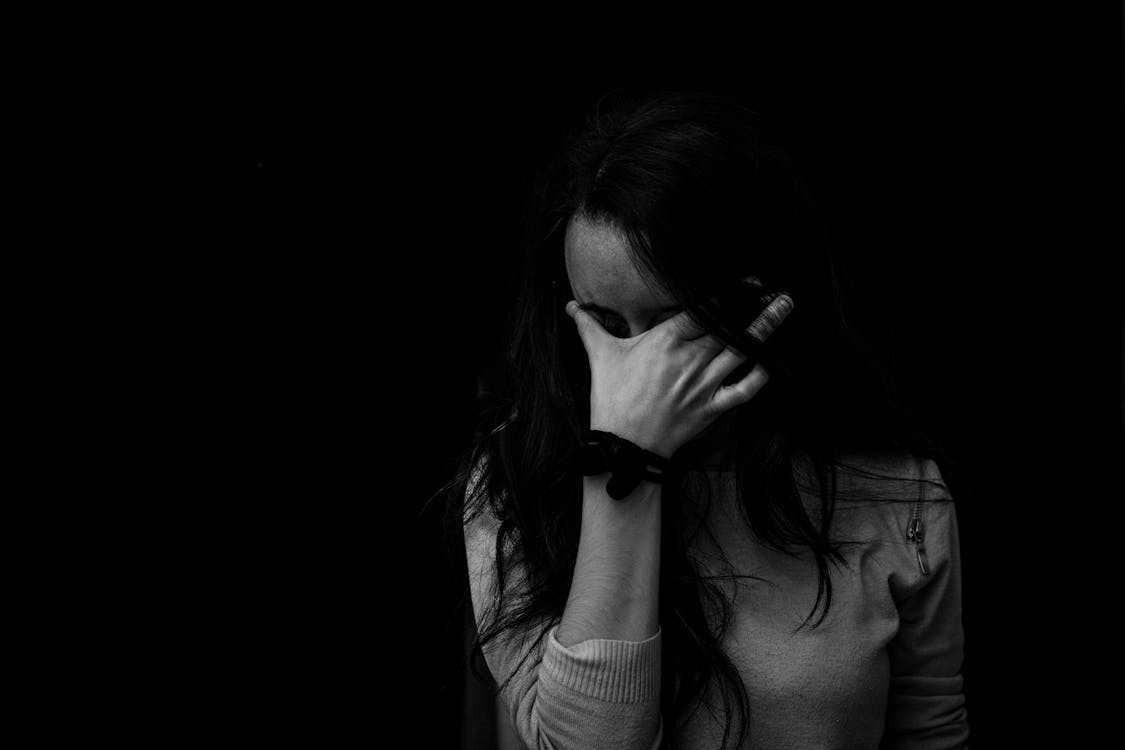 CONTENT WARNING: THIS POST CONTAINS DISCUSSIONS OF MENTAL ILLNESS, TRAUMA RECOVERY, AND HOMOPHOBIA. The advice in this post is intended for an adult audience, not for those who are legal minors.
A lot of people find their way to paganism after having traumatic experiences with organized religion, especially in countries like the United States, where 65% of the population identifies as Christian. (This number is actually at an all-time low — historically, the percentage has been much higher.) Paganism, which is necessarily less dogmatic and hierarchical than the Abrahamic religions, offers a chance to experience religion without having to fit a certain mold. This can be extremely liberating for people who have felt hurt, abused, or ignored by mainstream religion.
To avoid making generalizations that might offend people, I'll share my own story as an example.
My family joined the Church of Jesus Christ of Latter Day Saints, better known as the Mormons, when I was nine years old. The Mormons are an extremely conservative sect of evangelical Christianity that places a heavy emphasis on maintaining a strong community that upholds their religious values. The problem with that is that Mormon values are inherently racist, sexist, homophobic, and transphobic. As a teenager in the Mormon Church, I was told that as a woman, my only purpose in life was to marry a (Mormon) man and raise (Mormon) children. I was discouraged from pursuing a college education if it meant delaying marriage. I was not allowed to participate in the full extent of religious ritual because I was not a man. I was not allowed to express myself in ways that went against Mormon culture, and I kept my bisexuality secret for fear I would be ostracized. I didn't have any sort of support system outside the Church, which inevitably made the mental health issues that come with being a queer woman in a conservative Christian setting much, much worse.
I left the Mormons when I was seventeen, and by that time I had some major issues stemming from my time in the Church. I had been extremely depressed and anxious for most of my teen years. I struggled with internalized misogyny and homophobia. I had very low self-esteem. I had anxiety around sex and sexuality that would take years of therapy and self-work to overcome. I wanted to form a connection with the divine, but I wasn't sure if I was worthy of such a connection.
I was attracted to paganism, specifically Wicca, because it seemed like everything Mormonism wasn't. Wicca teaches equality between men and women, with a heavy focus on the Goddess in worship. It places an emphasis on doing what is right for you, as long as it doesn't harm anyone else. It encourages sexuality and healthy sexual expression. Learning about Wicca, and later other types of paganism, helped me develop the kind of healthy spirituality I'd never experienced as a Mormon. Although Wicca is no longer the backbone of my religious practice, it was a necessary and deeply healing step on my spiritual journey.
I'm not sharing my story to gain sympathy or to make anyone feel bad — I'm sharing it because my situation is not an uncommon one in pagan circles. The vast majority of pagans are converts, meaning they didn't grow up pagan. Some had healthy upbringings in other faiths, or no faith at all, and simply found that paganism was a better fit for them. Others, like myself, had deeply traumatic experiences with organized religion and are attracted to paganism because of the freedom, autonomy, and empowerment it offers.
If you fall into this latter category, this post is for you. Untangling the threads of religious trauma can be an extremely difficult and overwhelming task. In this post, I lay out six steps to recovery based on my own experiences and those of other people, both pagan and non-pagan, who have lived through religious trauma.
While following these steps will help jumpstart your spiritual healing, it's important to remember that healing is not a linear process — especially healing from emotional, mental, and spiritual trauma. You may have relapses, you may feel like you're moving in circles, and you may still have bad days in five or ten years. That's okay. That's part of the healing process. Go easy on yourself, and let your journey unfold naturally.
Step One: Cut all ties with the group that caused your trauma
Or, at least, cut as many ties as reasonably possible.
Obviously, if you're still participating in a religious organization that has caused you pain, the first step is to leave! But before you do, make sure you have an exit plan to help you disengage safely and gracefully.
To make your exit plan, start by asking yourself what the best, worst, and most likely case scenarios are, and be honest in your answers. Obviously, the best case scenario is that you leave, everyone accepts it, and all is well. The worst case scenario is that someone tries to prevent you from leaving — you may be harassed by missionaries or concerned churchgoers, for example. But what is the most likely case scenario? That depends on the religious community, their beliefs, and how involved you were in the first place. When making your exit plan, prepare for the most likely scenario, but have a backup plan in case the worst case scenario happens.
Once you've prepared yourself for the best, worst, and most likely outcomes, choose a friend, significant other, or family member who can help you make your exit. Ideally, this person is not a member of the group you are trying to leave. Their role is mainly to provide emotional support, although they may also need to be willing to run off any well-meaning missionaries who come calling. This person can also help you transition after you leave. For example, you might make a plan to get coffee with them every week during the time your old religious community holds worship services.
Finally, make your strategy for leaving. Choose a date and don't put it off! If you have any responsibilities within the group, send in a letter of resignation. Figure out who you'll need to have conversations with about your leaving — this will likely include any family members or close friends who are still part of the group. Schedule those conversations. Make sure to have them in public places, where people will be less likely to make a scene.
If you feel it is necessary, you may want to request that your name be removed from the group's membership records so you don't get emails, phone calls, or friendly visits from them in the future. You may not feel the need to do this, but if contact with the group triggers a mental health crisis, this extra step will help keep you safe.
Of course, it's not always possible to completely cut ties with a group after leaving. You may have family members, a significant other, or close friends who are still members. If this is the case, you'll need to establish some clear boundaries. Politely but firmly tell them that, although you're glad their faith adds value to their lives, you are not willing to be involved in their religious activities. Let them know that this is what is best for your mental and emotional health and that you still value your relationship with them.
Try to make compromises that allow you to preserve the relationship without exposing you to a traumatic religious environment. For example, if your family is Christian and always spends all day on Christmas at church, offer to celebrate with them the day after, once their religious commitments are over.
Hopefully, your loved ones can respect these boundaries. If not, you may need to distance yourself or walk away altogether. If they are knowingly undermining your attempts to take care of yourself, they don't deserve to be in your life.
During this time, you may find it helpful to read other people's exit stories online or in books. One of my personal favorites is the book Girl at the End of the World by Elizabeth Esther. Hearing other people's stories can help you remember that other people have been through similar situations and made it out on the other side. You will too.
Step Two: Seek professional help
I cannot overstate the importance of professional counseling when dealing with trauma of any kind, including religious trauma. Therapists and counselors have the benefit of professional training. They are able to be objective, since they're approaching the situation from the outside. They can keep you from getting bogged down in your own thoughts and feelings.
I understand that not everyone has access to therapy. I am very lucky to have insurance that covers mental health counseling, but I know not everyone has that privilege. However, there are some options that make therapy more affordable.
There may be an organization in your area that offers free or low-cost therapy — if you live in the U.S., you can find information about these services by checking the National Alliance on Mental Illness (NAMI) HelpLine or visiting mentalhealth.gov. You can also look for therapists who use a sliding scale for payment, which means they determine an hourly rate based on the client's income. And finally, if you have a little bit of extra cash you may want to look into therapy apps like BetterHelp or Talkspace, which are typically cheaper than in-person therapy.
If none of those options work for you, the next best option is to join a support group. Support groups allow you to connect with other people whose experiences are similar to yours and, unlike therapy, they allow you to get advice and feedback from multiple people. These groups are often free, although some charge a small fee.
Finding the right group for you is important. You're unlikely to find a group for people recovering from religious trauma but, depending on the nature of your trauma, you may fit right in with a grief and loss group, an addiction recovery group, or a group for adult survivors of child abuse. If you're a member of the LGBTQ+ community, you may be able to find a queer support group. (The LGBTQ+ club at my college was an invaluable resource in my recovery!) Depending on your area, you may also be able to find groups for specific mental and emotional issues like depression or anxiety.
Make sure to do your research before attending a meeting. Find out what, if anything, the group charges, who can join, and whether they use a curriculum or have unstructured sessions. See if you can find a statement about their values and philosophy. Make a note of where meetings are held and of who is running the group. Some support groups meet in churches and may or may not have a religious element to their curriculum. It's best to avoid religious groups — the last thing you need right now is to be preached to.
Getting other people involved in your recovery will make you feel less alone and prevent you from getting stuck in your own head. A good therapist, counselor, or support group can help you realize what you need to work on and give you ideas for how to approach it.
Step Three: Deprogramming
"Deprogramming" refers to the practice of undoing brainwashing and reintroducing healthy thought patterns. This term is normally used in the context of cult survivors and their recovery, but deprogramming techniques can also be helpful for people recovering from a lifetime of toxic religious rhetoric.
To begin the process of deprogramming, familiarize yourself with the way organizations use thought control to shape the behavior of their members. I recommend starting with the work of Steven Hassan — his BITE model is a handy way to classify types of thought control.
The BITE model lays out four types of control. There's Behavior Control, which controls what members do and how they spend their free time. (For example, requiring members to attend multiple hours-long meetings each week.) There's Information Control, which restricts members' access to information. (For example, denying certain aspects of the group's history.) There's Thought Control, which shapes the way members think. (For example, classifying certain thoughts as sinful or dirty.) And finally there's Emotional Control, which manipulates members' emotions. (For example, instilling fear of damnation or punishment.)
Here's a simple exercise to get you started with your deprogramming. Divide a blank sheet of paper into four equal sections. Label one section "Behavior," one "Information," one "Thought," and one "Emotions." Now, in each section, make a list of the ways your old religious group controlled — and maybe still controls — that area of your life. Once you've completed your lists, choose a single item from one of your lists to work on undoing.
For example, let's say that in your "Information" column, you've written that you were discouraged from reading certain books because they contained "evil" ideas. (For a lot of people, this was Harry Potter. For me, it was The Golden Compass.) Pick up one of those books, and read it or listen to it as an audiobook. Once you've read it, write down your thoughts. Did you enjoy it? Why or why not? Why do you think your group banned it? What was in this book that they didn't want you to know about? Write it down.
Once you've worked on the first thing, choose something else. Keep going until you've undone all the items on your lists.
If you want to go further with deprogramming, I recommend the book Recovering Agency by Luna Lindsey. Although this book is specifically written for former Mormons, I genuinely believe it would be helpful to former members of other controlling religious groups as well. Lindsey does an excellent job of explaining how thought control works and of connecting it to real world examples, as well as deconstructing those ideas. Her book has been a huge help in my recovery process, and I highly recommend it.
Step Four: Replace toxic beliefs and practices with healthy ones
This goes hand-in-hand with step three, and if you're already working on deprogramming then you'll already have started replacing your unhealthy beliefs. This is the turning point in the recovery process. You're no longer just undoing what others have done to you — now you get an opportunity to decide what you want to believe and do going forward. This is the time to let go of things like denial of your desires, fear of divine punishment, and holding yourself to unattainable standards. Get used to living in a way that makes you happy, without guilt.
Notice how each step builds on the previous steps. Therapy and deprogramming can help you identify what beliefs and behaviors need to be adjusted or replaced. Your therapist, support group, and/or emotional support person can help you make these changes and follow through on them.
These new beliefs and practices don't have to be religious — in fact, it's better if they aren't. If you can live a healthy, happy, balanced life without religion, you'll be in a better position to choose a religion that is the right fit for you, if that is something you want.
Your new healthy, non-religious practices may include: mindfulness meditation, nature walks, journaling, reading, exercise, energy work, learning a hobby or craft, or spending time with loves ones — or it might include none of these things, and that's okay too. Now is the time to find what brings you joy and start doing it every day.
Step Five: Ritual healing
This is an optional step, but it's one that has been deeply healing for me. You may find it helpful to design and perform a ritual to mark your recovery.
Note that when I say "ritual," I don't necessarily mean magic. Rituals serve a psychological purpose as well as a spiritual one. They can act as powerful symbolic events that mark a turning point in our lives or reinforce what we already know and believe. Even if you don't believe in magic, even if you're the least spiritual person you know, you can still benefit from ritual.
You might choose to perform a ritual to finalize your healing, or to symbolically throw off the chains of your old religion. It can be elaborate or simple, long or short, joyful or solemn. It might include lighting a candle and saying a few words. It might include ecstatic dance. It might include drawing or painting a representation of all the negative emotions associated with your old religion, then ritually destroying it. The possibilities are literally endless. (If you're looking for ritual ideas, I recommend the book Light Magic for Dark Times by Lisa Marie Basile.)
One type of ritual that some people find very empowering is unbaptism. An unbaptism is exactly what it sounds like — the opposite of a baptism. The idea is that, if a baptism makes a Christian, an unbaptism makes someone un-Christian, no longer part of that lineage. It is a ritual rejection of Christianity. (Obviously, this only applies if you're a former Christian, though some of the following suggestions could be adjusted to fit a rejection of other religions.)
If you're interested in unbaptism, here are some ideas for how it could be done:
A classic method of unbaptism is to recite the Lord's Prayer backwards under a full moon. (For a non-Christians version, use a significant prayer from whatever religion you have left.)
Run a bath. Add a tiny pinch of sulfur (a.k.a. brimstone) to the water. Get into the bath and say, "By water I was baptized, and by water my baptism is rejected." Submerge your entire body under the water for several seconds. When you come back up, your unbaptism is complete. (You may want to shower after this one. Sulfur does not smell good.)
The Detroit Satanic Temple has a delightfully dramatic unbaptism ritual. For a DIY version, you will need holy water or some other relic from the faith you were baptized in, a fireproof dish, a black candle, and an apple or other sweet fruit. Light the candle and place it in your fireproof dish. Toss some holy water onto the flame (not enough to extinguish it) and say, "I cast my chains into the dust of hell." Take a bite of the apple and say, "I savor the fruit of knowledge and disobedience." Finally, declare proudly, "I am unbaptized." You can add "in the name of Satan" at the end or leave it out, depending on your comfort level.
Personally, I've never felt the need to unbaptize myself. I've ritually rejected my Mormon upbringing in other ways. Maybe someday I'll decide to go for the unbaptism, but I've never really felt like I needed it. Likewise, you'll need to decide for yourself what ritual(s) will work for you.
Step Six: Honor your recovery
Our first reaction to trauma is to hide it away and never speak of it again. When we do this, we do ourselves a disservice. Your recovery is a part of your life story. You had the strength to walk away from a situation that was hurting you, and that deserves to be celebrated! Be proud of yourself for how far you've come!
You may choose to honor your recovery by celebrating an important date every year, like the day you decided to leave the group, the date of the last meeting you attended, or the date you were removed from the membership records. Keep this celebration fun and light — get drinks with friends, bake a cake for yourself, or just take a few moments to silently acknowledge your journey.
If you feel like having a party is a bit much, you can also honor your recovery by talking to other people about your experiences. Share your story with others. If you're feeling shy, try sharing your story anonymously online. (Reddit has several forums specifically for anonymous stories.) You'll be amazed by how validating it can be to tell people what you've been through. `
Another way to honor your recovery is to work for personal and religious freedom for all people. Protest laws with religious motivations. Donate to organizations that campaign for the separation of church and state. Educate people about how to recognize an unhealthy religious organization. Let your own story motivate you to help others who are in similar situations.
And most of all, take joy in your journey. Be proud of yourself for how far you've come, but know that your recovery is a lifelong journey. Be gentle and understanding with yourself. You are doing what is right for you, and no god or spirit worthy of worship could ever be upset by that.